* To provide professional, informed, and comfortable instruction that turns new or inexperienced drivers into safe, collision-free, and confident drivers.
* To create a fun environment for instructors and students that fosters valuable learning and hands-on experience.
* To teach our students to take the consequences of their actions seriously and respect the road.
* To inform previous drivers with mediocre driving skills of the best defensive driving skills that will keep them free of collisions and tickets for life.
Eddie Torres, known as coach Eddie, is the owner and a certified licensed driver and classroom instructor for Coach Al's Driving School. He is a second generation firefighter/engineer/arson investigator and recently retired after 22-years of service.
Eddie is currently a comminisioned police officer. He is a former instructor at CNM, and prepared drivers for their CDL license. Eddie married his high school sweetheart Stacey and together they are raising their three children.
Eddie began coaching baseball about 25 years ago and was on the board for Coronado Little League for over 20-years. He continues to coach club baseball today. Eddie was also a member of the Bernalillo City Council for 2-consecutive terms.
For 33 years, Eddie has participated in the oldest unbroken tradition of dancing Los Matachines, an ancient tradition in the Hispanic Southwest traced to the town of Bernalillo, NM, where they have performed for 324 years straight.
If you are looking for a hunting guide, Eddie is an avid hunter and is a certified licensed hunting guide. He is dedicated to protecting the communities he serves and in making safety a priority for all concerned while putting others before himself.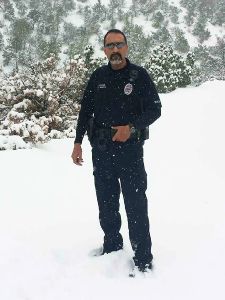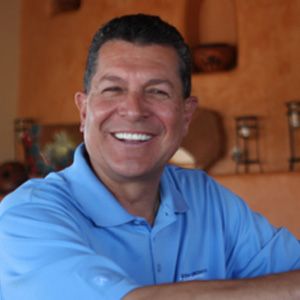 Al Guadagnoli, known as Coach Al, is the founder of Coach Al's Driving School, a licensed driver and classroom instructor.
He began coaching baseball, basketball, and football from the time his three sons were in grade school and went into coaching high school sports in Oregon and New Mexico.
He and his wife Kay are natives of New Mexico and returned back home after raising their family in Oregon. It was in Oregon when Coach Al started out as a UPS driver and became a supervisor in loss-control and the industrial engineering division overseeing service centers and training drivers in Oregon, Washington, Alaska, and California. Prior to UPS, Coach Al and Kay were licensed insurance agents and had their own Farmers Insurance Agency in Oregon.
Throughout the years, his love for playing the drums in bands in all parts of the country continued and, to this day, he is still playing professionally. When he isn't teaching or playing the drums, you can find him on the golf course. A man of many talents with a love of family, music, and golf, Coach Al believes professional experience makes the difference in "Building a Community of Safe Drivers…for Life"
Gary Tafoya is a certified licensed driver and classroom instructor for Coach Al's Driving School. He is a retired Rio Rancho Police Officer with 22-years of law enforcement experience.
Gary is currently a Police Sergeant for the Pueblo of Santa Ana. A native of New Mexico, Gary was born and raised in Algodones, where he raised his 3 children. Gary was one of the founding members of the Algodones Volunteer Fire Department where he served as a volunteer firefighter for approximately 15 years. During that time he held to positions of Lieutenant, Assistant Chief and Fire Chief.
Before retiring from the Rio Rancho Police Department, Gary worked 6 years as a certified School Resource Officer in both Rio Rancho and Cleveland High Schools. During that time, he developed and maintained a good working relationship with both students and staff. He created and deployed several programs aimed at promoting awareness and safety among youth drivers. He was instrumental in breaking down the barriers that exist between the youth of our communities and law enforcement. Gary also co-founded the Rio Rancho Public Schools Scholastic Police Academy where he helped with teaching, scheduling guest speakers and creating the curriculum. Gary was also a guest assistant basketball coach for both Rio Rancho and Cleveland High Schools.
For 9 years, Gary has played guitar for Los Matachines de San Lorenzo, an ancient tradition in the Hispanic Southwest traced to the town of Bernalillo, NM. They have performed for 315 years straight.
Gary is very community oriented and continues to give back to the area in which he was raised.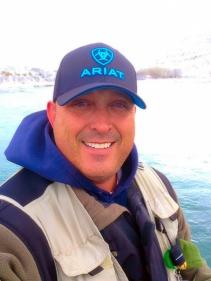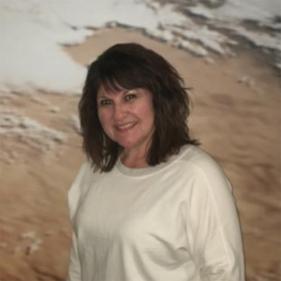 MEET
CYNTHIA "CINDI" LUJAN
Cindi is a certified licensed classroom instructor for Coach Al's Driving School and an executive administrative assistant for a local charter high school. After hours, you will find Cindi coordinating and facilitating student activities geared to the development of students' physical, emotional and social growth. She loves sports and is actively involved with high school sports events. You'll find her during the Balloon Fiesta, Summerfest, concerts, sports and school activities working as she constantly gives back to the community and loves to help.
Cindi had a personal experience of losing her sister and family members to a drunk driver; thus, she gives her story by getting the message out to the public teaming up with M.A.D.D., and is on the Victims Impact Panel, and involved with fundraising for their cause.
Kay coordinates the administrative side of Coach Al's Driving Shool. She is the person you hear on the other end of the phone ready to answer all your questions and concerns pertaining to driver education. She works from a virtual office behind the scene.
Kay has an extensive background in real estate and insurance. Her former experience includes, Sandoval County Deputy Assessor, certified & licensed real estate appraiser for NM State Tax & Revenue, Farmers Insurance Agent/Owner and prior to Coach Al's Driving School, she was the NM State Regional Sales Manager for MetLife Auto & Home. Two years ago Kay took a leap of faith and joined her husband Coach Al in the business of making NM roads safer and educating drivers.